17 Feb

Custom Molded Rubber Products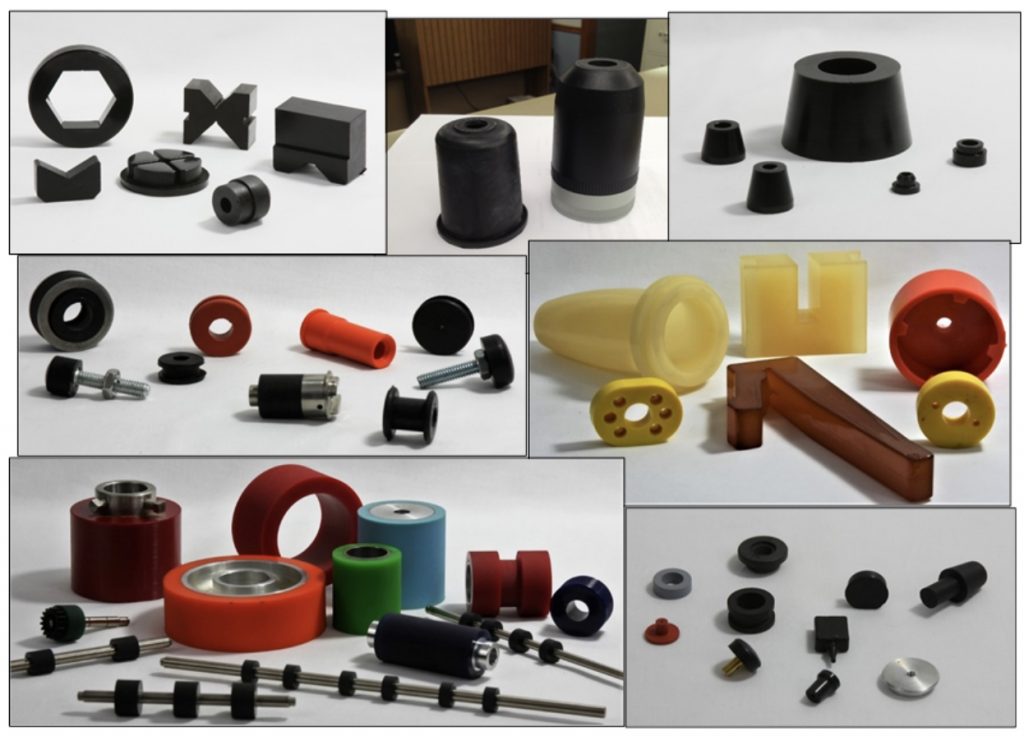 IB Moore is a manufacturer, fabricator, and distributor of industrial rubber products and specializes in creating value for our customers by supplying custom rubber molded parts in a variety of configurations to solve customer application problems.
For over 50 years we have provided molded parts designed and manufactured to customer specifications in both prototype and high-volume production quantities. We offer a wide range of molding capabilities using custom rubber compounds and durometers.
We welcome difficult problems so send us your requirements for products like these and more:
Panel Grommets
-Provides stability and protection to wires and tubing that pass through sheet metal openings
Bottling Pickup Bladders
-Bladders that pick up bottles by the neck and provide instant attach and release
Bottling Grippers
-Grippers that can lift, move, pack, and unpack bottles with different forms and dimensions
Vibration/Compression Mounts
-Rubber spacers primarily used to isolate noise and vibration when needed
Rubber and Urethane Rollers
-Whether it is a printer, copier, lottery machine, paper folding machine, ATM, or something else, most equipment needs specialized small feed-rollers. These applications require precision-ground rollers on their outside diameters. IB Moore is your source for these small custom rubber and custom urethane rollers.
Rubber-To-Metal Bonding
-Wide variety of applications require rubber and urethane materials to bonded to various substrates
The IB Moore team will assist you in developing your custom molded part, in any rubber or urethane material, quantity, and lead times to satisfy your needs. Contact us here for more information or call the number below.
Our expertise. Your success.
By Gil Felhoelter,
Sales Manager
IB Moore Company, LLC
(502)855-1989