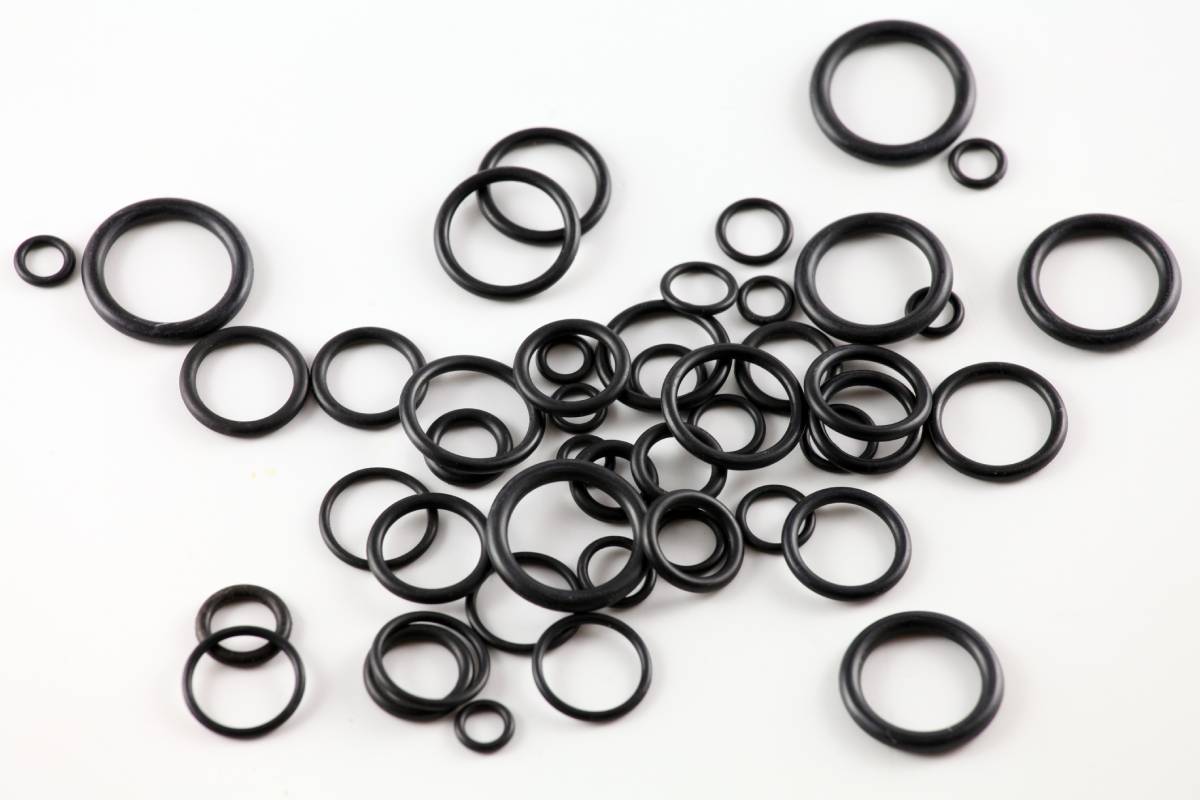 26 Oct

The Benefits of Molded Rubber & Elastomer Parts

Today's business market thrives on customization, precision, and longevity. That is why custom molded rubber and elastomer parts play a critical role in myriad industries. These flexible solutions offer unmatched benefits when compared to standard parts, making them essential for businesses looking to maximize efficiency and performance.

Here, we delve into the advantages of these materials and how I.B. Moore manufactures custom items like gaskets, seals, and rollers, enhancing your production line's overall efficiency and reducing costs.
Durability and Flexibility
 The primary advantage of molded rubber and elastomer parts lies in their durability and flexibility. These materials can withstand extreme working conditions, including high temperatures, harsh chemicals, and pressure, making them suitable for a wide range of applications. From O-ring fabrication for automotive engines to custom urethane rollers for printing machines, the versatility of I.B. Moore & Company's custom rubber and elastomer parts knows no bounds.
Cost-Effective and Sustainable
 While delivering high-performance solutions for businesses' manufacturing needs, these materials also offer a cost-effective choice when compared to other options. Molded rubber and elastomer parts have extended lifespans compared to other materials, reducing replacement costs, and their resilience against harsh environmental conditions prevents frequent maintenance expenses. Not to mention, rubber and elastomers are recyclable and replicable, promoting sustainability in your operations.
Excellent Sealing Abilities
When it comes to effective sealing, especially in critical applications, nothing surpasses the efficacy of elastomers and rubber. Custom molded O-ring fabrication is one such example—rubber and elastomer provides efficient sealing in pipes, valves, or hydraulic components. These flexible materials can resist both low and high-pressure environments, ensuring a leak-free experience that is vital for industries like oil and gas, plumbing, and automotive work.
Customizable
What makes rubber and elastomer parts stand out is their high degree of customization. Whether it's various gasketing material for the electrical industry or custom urethane rollers for conveyor belts, the ability to mold these materials into any shape or size enhances their application match, thus improving the output quality for your business.
Noise and Vibration Damping
Elastomers and rubber exhibit excellent vibration and noise damping properties. Whether it's reducing vibration in machinery or decreasing noise in automotive applications, these materials surpass alternatives with their excellent noise absorption capabilities. Parts like urethane rollers and gaskets made from these materials help create a more efficient and less disruptive working environment.
Contact Us to Learn More
At I.B. Moore, we harness the wide-ranging benefits of these materials to produce custom molded parts like O-rings, gaskets, seals, and rollers. Our industry knowledge and experience in handling diverse gasketing material, O-ring fabrication, and custom urethane rollers, among other services. This uniquely position us to meet the advanced requirements of your dynamic industry.
Invest in molded rubber and elastomer parts today and gain the competitive edge through improved efficiency, cost-savings, and product longevity. Located in Lexington, Kentucky, we proudly serve domestic and international companies, including cities as near as Chicago, IL, Nashville, TN, Indianapolis, IN, and Columbus, OH.
If you have any questions or concerns about what you need for your business, our expert staff can help.
Contact us today! You can call, or visit, or request a quote using our easy 3-step process. Rely on us to provide you with the custom parts you need for any industrial or commercial project.